Yup. It's that time of year again folks. The time of year when all the read-a-thons happen. When book nerds unite, books are read, feelings are felt, ships set sail (or are unfortunately sunk) and it. is. GLORIOUS!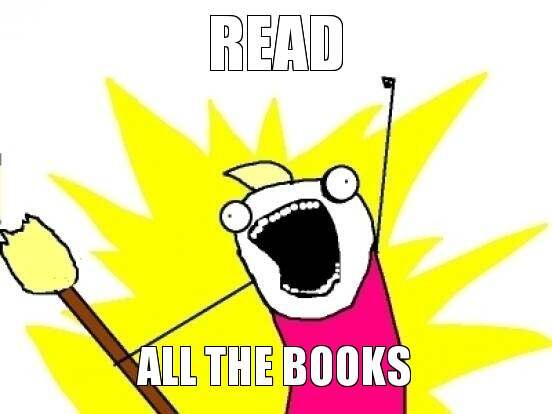 My initial feelings going into every readathon.
Though it fails more often than not, they're tons of fun and I get to meet some awesome fellow readers to geek out with. So all is good in the world. ON TO THE READATHONS!
Bout of Books
First up is Bout of Books. I've participated in this one a couple times and have always had a good time. The twitter chats and challenges are always fun. And, as always, meeting new bookish peeps is always a plus.
Goal: 2 books
Unfortunately, this one comes at a rather bad time. I leave for my last year (WUT?!) of college (I CAN'T ADULT YET!) so I'll be packing, getting last minute stuff together, and spending time with the family before I make the trek back. Also, I'm a sloooowwww reader anyways so that doesn't exactly help anything. But, I shall try my darnedest!
Books: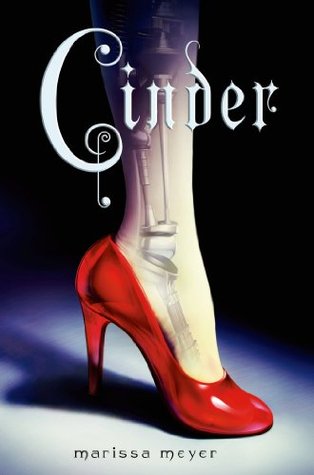 So, I'm actually cheating because I've started both of these what a rebel I am. Inheritance is part of ARC August and Cinder is part of The Lunar Chronicles Read Along. I'm only like 50 pages into Inheritance so it's basically the beginning. And I'm only a quarter done with Cinder and I'm a slow reader so I'm allowed to cheat. HA! Next….
Beat the Heat Readathon
Beat the Heat starts right after Bout of Books ends.
Goal: 3-5 books
I'm not really sure what books I want to read for this one. Definitely rereading Heir of Fire, both in preparation for Queen of Shadows (AOWIEFJAOEIJFAOWEFJ!!!!) and as part of ARC August. After that, I'm not sure (though that's a freakin HUGE book so who knows if I'll have time to read another). I'll definitely try and read another ARC but possibly Blood of Olympus? I need to finish that series before Riordan's next series starts (AOWIEFJAOEIJFAOWEFJ!!!!).
Are any of y'all participating in these readathons? If so, what books are you planning on reading? Any suggestions or thoughts on the books I want to read?